NZNF's latest gonatural Nudesletters are available for download in .pdf format here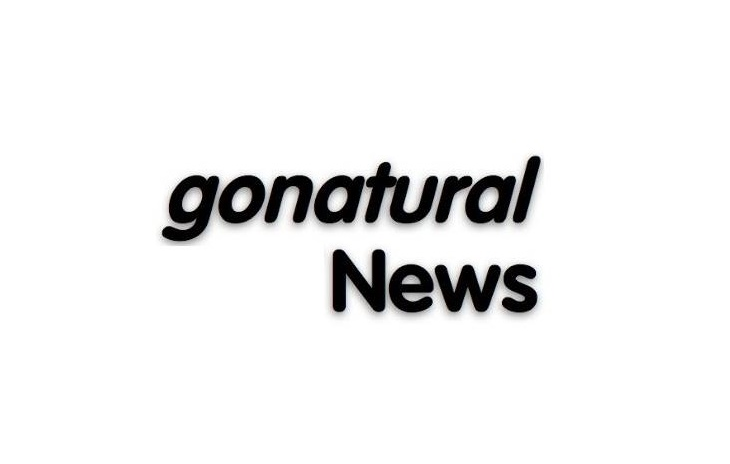 gonatural Nudesletter
To download the gonatural Nudesletter, please click on the linked document below (in .pdf) format.
Latest Nudesletter
Earlier Editions
===============================================
gonatural Products
The products in the images above were recently modeled by Alice, the AONC Secretary. There are many other products in the range so you can visit the products page on the gonatural website, or, email Mark directly at shop@gonatural.co.nz asking for further information.
Mark is also investigating providing clubs smaller products (at cost) which could possibly be given to new members by way of an introduction. Some ideas are USB sticks, fridge magnets, that sort of stuff.
===============================================
"Oranui Games" at the AONC
The Oranui Games is an annual event, held over the Auckland Anniversary weekend every year.
What a great Oranui Games weekend we had last weekend at AONC! Our beautiful club was bursting with people and it was particularly wonderful to see all the children and teens having a great time. It was great to have visitors from other clubs attend our games as well and I hope that you enjoyed your time at AONC. And to all the winners out there - congratulations and well done!
To everyone else who participated in the games - hats off to you for taking part and for giving it your best shot! In the end it's all about the spirit and camaraderie and, most importantly, it's about having fun!
===============================================
NZNF AGM held at WOS on December 30, 2020
This is a quick update on the AGM, when the official minutes come out this will be updated with anything that has been missed.
The AGM kicked off at 9am, attended by many delegates from the various affiliated clubs. There were no contentious issues, there rarely are, so we were pretty much finished by 12.30pm. Thanks to the NZNF and the delegates for another excellent AGM.
As always, WOS were fantastic hosts and looked after all the attendees very well, and the meals, entertainment and games we played were all excellent. Thanks WOS, you are superstars!
Rallies/Festivals (I am going to use Festival going forward)
By now everyone knows that the Southern Fare festival which was to be held at Southern Naturally this Christmas/New Year had to be postponed due to Covid-19, and the uncertainties whether anyone could actually attend or travel. In the end, it was a good call to postpone the event for 12 months. The Southern Fare festival will be going ahead, Covid-19 dependent, over the Christmas/New Year period 2021/22. The registration form is already on the gonatural website.
Looking further ahead, the Wellington Naturist Club has put their hand up to host the following 2022/23 festival. I am sure everyone that has attended a Wellington festival will agree, they are always a very well thought out event, with great food, accommodation, entertainment and of course, friends. Further information on this at a later date.
NZNF Sporting Events
There were a couple of sporting items discussed at the AGM. There is a new sport emerging, 3-Down (Corn Hole), and there are several naturist clubs already playing it, WOS and WNC, to name a couple. WOS put forward a motion to include 3-Down as an official naturist sport to be played at NZNF festivals, with medals awarded. It was decided that the younger generation could play this sport on a level footing with adults, so just one competition was envisaged, 3-Down Open. Looking on the internet, there are many links to information on this game, and several companies in New Zealand actually sell the boards and other equipment.
Further on sports, someone (no names, no pack drill) suggested that some of the more 'obscure' sports could be dropped, such as Tenniquoits. It was pointed out that the NZNF is actually a member of the World Tenniquoits Federation, and previously some of our winners were world ranked. Tenniquoits stays of course!. However, it was agreed to get the NZNF Sports Coordinator to look at all of the sports in our rule book, look at how many actually enter each sport, and what sports might be dropped from our events. Each event costs a bit of money if there are several competitions, with medals for each winner. More on this at a later date.
Presentations
There were several awards presented, as follows:
Pat Trott Trophy
Murray Nash was awarded the Pat Trott trophy for services to naturism in New Zealand. Murray was also awarded this trophy in 2010. Looking at some of the names on the trophy, there are many that have done fantastic things for the naturist fraternity in New Zealand.
Mowlem Trophy
The Mowlem Trophy is awarded to the club that has had the biggest increase in membership. This is based on the percentage which gives the smaller clubs the same odds of winning the trophy. This year, NUDVAN were announced the winners - well done NUDVAN.
Media Award
The Waikato Outdoor Society won a media award and received a $100 prize. More information will provided when the minutes come out.
===============================================
gonatural Magazine
posted: December 5, 2020
Back issues that are available are list here.
If anyone would like to purchase copies of the gonatural Magazine we have a number of issues from 1990 to 2019 available. These are sold in sets of four including postage in NZ for $10.00 payment by Direct Credit to our bank or $11.00 for credit card payment. Postage is about $5.00.
Email Noel at magazine@gonatural.co.nz for further information or to place your order.
===============================================
Nude Gardening Day
There has been a lot of interest in the Nude Gardening Day with many clubs having a variety of activities on their grounds. A big thanks to Yates also for providing a lot of seeds to numerous clubs.
President Wendy has also been active by way of numerous interview with the media. One that may be of interest was with Jono and Ben and the link to this interview can be found here. Scroll forward to about the 35 minute mark to catch Wendy, if you dont want to listen to the entire show.
Constance has put together a few words too about Nude Gardening Day (actually went for the whole week), which can be found here.
===============================================
gonatural Magazine
It is with a heavy heart that after 64 years of publication, the NZNF has decided to end production of the printed and digital versions of the gonatural magazine. The magazine has been making a loss, and been financially supported by the NZNF for quite some time and this is no longer sustainable.
The NZNF is going to produce a gonatural Nudeletter that will come out every two months or so and it will be free to all members of NZNF-affiliated organisations. If you are not a member of an NZNF-affiliated organization but would like to receive the Nudeletter, a notice will be placed on this page what you need to do to receive your copy. While the new Nudeletter will not be anywhere as 'flash' as the gonatural magazine, we hope that it will be newsworthy, have lots of interesting articles, photos, and input from our members. This Nudeletter will also be a great avenue for the NZNF to keep in touch with naturists, not only within New Zealand but further afield.
All subscribers of the magazine will have received advice from the magazine business manager, Noel, on the next steps. There is an option to receive a refund if you are owed one, or you can simply donate your paid subscription to the NZNF.
The NZNF wishes to thank the many subscribers over the years for your support of the magazine while it was in publication.
If you have any questions please email Murray on webmaster@nznf.nz who will answer your questions.